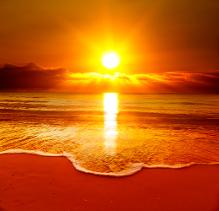 Initial Inquiry
If you feel Shua Life Skills could be a good fit for you, we invite you to fill out a Licensee Initial Inquiry Form. Once your form is received a Shua Life Skills representative will contact you to review your application and set up a time for an introductory phone call.
Introductory Call
The introductory call is the first step in getting to know us and vise versa.. We will discuss expectations, goals and answer any questions that we may have for each other. Our commitment is to the education, wellness and safety of our students. If we feel that a Shua Life Skills license would be a good opportunity for you, we'll schedule a Discovery Day.
Discovery Day
The next step after we speak over the phone is to meet in person. We feel it is truly the only way to get a sense of who a person is. We will schedule a day where you will come out to us in beautiful Highland Park, NJ. The owner and creator of Shua Life Skills, Ron Shuali, M.Ed., will pick you up from Newark International Airport and begin our day driving out to one of our schools. You will meet one or two Shua Life Skills instructors and watch the programs in action. You will be introduced to the instructors after the class and the preschool directors so that you may ask any and all questions that you may have. We will go back to our office to see the office side of your future business. Program and licensing discussions will continue during lunch.Next we will head back out to another preschool to actually participate in a class. Make sure you pack some sneakers. The day will end with dinner where we will review the licensing agreement, payment options and go through the licensing information in greater detail to ensure that as a prospective licensee, you have a full and complete understanding of the business and programs. You will be returned to the airport or the hotel of your choosing. You will then be emailed a Request for Licensee Application for you to fill out and return.
Licensee Application
Our licensee application allows us to confirm that you are ready to be a Shua Life Skills licensee. This will include a Federal and State background check, a confidentiality agreement to protect all propritary information and trade secrets you may learn through the rest of this process, and a non-compete agreement if you choose to discontinue your licensing agreement.
Final Consideration
Once we receive your Request for Licensing Application, we will send you our Shua Life Skills Licensing Agreement. For your own protection and peace of mind, we encourage you to take at least 14 days to get the application signed and notarized. We highly recommend you to do more research, consult an attorney, and weigh out all of your options before making this commitment.. It is to the benefit of both Shua Life Skills and you to have all of the answers to your questions and you are 100% satisfied with Shua Life Skills before you commit to joining the family.
During this time, you should also be securing and reviewing your financing. We will begin your territory building process based on your location and zip code preferences.
Training
Once you have had adequate time to review the licensing agreementand establish a financing plan, we are ready to set up training. Shua Life Skills will provide you and one other person of your choosing with five (5) days of comprehensive training at our corporate office in Highland Park, NJ.
Training will cover every aspect of your Shua Life Skills Business including, but not limited to, personal lessons on our Policies and Procedures, Selling Techniques, Accounting System, Web Support, Problem Solving, and Coaching Methods. Training also includes hands-on instruction of the year round curriculum and life class coaching experiences. A Certificate of Training will be awarded upon successful completion of your training.
During this time we will also handle the signing of all Licensing Agreements and Payment Terms (as needed).
Welcome to the Family!
As part of our Shua Life Skills family you are now privy to the on-going support and start-up marketing from corporate. You will not only receive personal phone calls from our CEO, but you will also have access to a personal corporate liaison available to answer your questions. They will also provide you with web support and access to our licensee newsletters, conference calls, marketing promotions, and more.