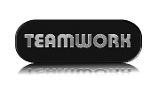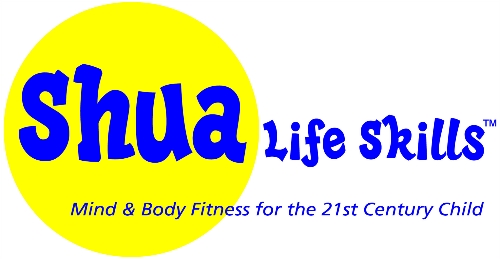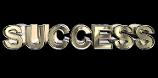 Your Opportunity:
Do you KNOW you have to work with children? Does helping the youth of today call to you? If you thought or answered yes, then I invite you to read on! YOU can turn your passion into an actual career. And you can be your own boss! Shua Life Skills is seeking energetic and intelligent individuals who are interested in joining an exciting, unique and growing industry. This is a tremendous opportunity for you to join a proven and successful child development company. Shua Life Skills Licensees focus on marketing and growing their business. The curriculum and training that Shua Life Skills provides to their Licensees makes teaching a Shua Life Skills class fun and easy.
Who We Are:
Since 2005, Shua Life Skills has become NJ's largest preschool enrichment company with classes in over 50 different schools. We offer unique and educational programs like Shua Fun Do (Martial Arts) and Yogarate (Yoga and Karate) as the vehicle to teach our children essential life skills like respect, teamwork, leadership and deep breathing. Our mission is to empower our students to be the absolute best human being they can be, for themselves and for the people in their lives.
Why You Will Love Your Life:
You will learn a revolutionary system that will have you experience pure joy inside as you watch your students learn skills that will help them lead happier, amazing lives...because of you! Picture a 3 year old learning about respect and changing his behaviors thanks to your class. Hear a child take a deep breath instead of getting upset and throwing a fit...because of you! Feel the pleasure you'll have as you introduce leadership to a 4 year old and she loves it and takes on helping other children...because of you! You will truly feel different as you see the results you produce. Your classes will change your life as well as theirs.
Your Role as a Licensee:
As a Shua Life Skills Licensee, you will focus on promoting and selling life skills enrichment programs to private and public schools and community-based organizations. Once organizations have selected you and your program, you will choose to teach the classes yourself and/or recruit and hire staff to implement the programs. Shua Life Skills builds strong relationships with the schools and community decision makers, becoming highly valued partners in the communities we enter.
Important Key Points:
No Experience Necessary - Licensees come from all different worlds. A licensee can be a phys-ed teacher looking to supplement income, a stay at home mom, a martial arts school looking to expand into the preschool marketplace or anyone else with the commitment to truly help children grow.
Home Based Business - As a mobile instructor, you will not need to rent or purchase a facility.
Low Overhead - office supplies are the only thing you spend up front.
In School, Office and Virtual Training - You will receive 5 days of training, including 3 full days of in school, hands on coaching.
On-Going Support - You will only be a phone call away from any and all support needed including: Sales, Office, Teaching, and Marketing support.
Protected Territories - We create our protected zip-coded territories based on density of day-care centers rather than population. This ensures every licensee receives a viable working area.
Shua Life Skills Ongoing Training and Support:
Sales training and support so you can maximize your program offerings.
Technical support for back office concerns.
Comprehensive operations and policies manual.
Detailed class curriculum and teaching systems
Advertising and marketing campaigns and materials
Central website with customizable webpages
Approved vendors and suppliers
Licensee newsletter
Branded apparel and supplies
In addition, our knowledgeable corporate staff, located in Highland Park, NJ, is available to answer questions and offer assistance. to ensure the success of you and your future students.
If you have already looked through our FAQ and reviewed the licensing process, then fill out the Initial Inquiry form to begin the adventure!
Initial Licensee Inquiry Form