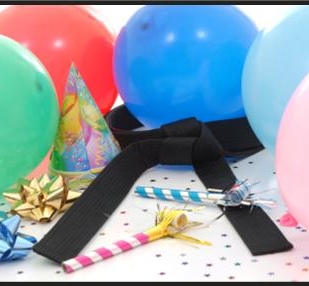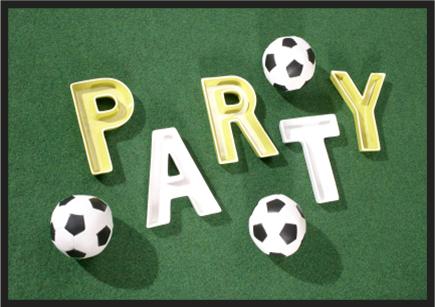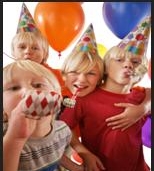 Ever go to a birthday party and the only attention the birthday boy or girl gets is in the beginning when they are introduced? Not here ! We understand how important a birthday truly is and we believe that a birthday party should focus on the star of the day. The party will be full of games and activities specific to the type of party requested. Whether its a karate, sports or yoga party, your child will set the pace.. If everyone is playing a game and they want to stop, we stop and move onto the next activity. We always have an obstacle course set up on the side for children who want to take breaks from the activity. And don't worry about other children misbehaving at your child's party. Each instructor we send is trained in a proven behavior management system called the Shua Structure System. Feel free to read about it in Ron Shuali's (Creator of Shua Life Skills) book Building the 21st Century Child: An Instruction Manual. The following are the types of parties that we offer in your home or location of your choosing:
--------------------------------------------------------------------------------------------------------------------------------------Yogarate - We stretch and move in different ways and play games that teach us how to take deep, wonderous breaths. All the children start with a fun warm up full of silly sounds and movements. Your child will get to pick 3 yoga poses that we will practice individually and as a group. We then say hello to the sun with our own sun salutation and end with a relaxing meditation. Parents are encouraged to join in the class.
Shua Fun Do (Martial Arts) - The party begins with an exciting game and stretching routine that will have your kids laughing. Next the birthday boy or girl chooses 3 martial arts techniques to learn and practice. through singing and hitting karate pads. We then play a big group game of snakebite that all kids love! We finish with the birthday star picking a technique that they learned, breaking a plastic board and recieving a birthday medal.
Sports - Your sports superstar will get to choose from one sport or a combination of two sports to have a fun and exciting birthday party to remember. Bring our your team jerseys and choose from the following sports: soccer, football, tennis, golf, basketball, cricket, hockey and ultimate frisbee.. The instructor warms up the children with sports drills and silly stretching. The children work on moves and games specific to the sports selected. The final activity is a team game that ensures the star of the day wins and gets a medal.
Summer Water Party - Be prepared to be drenched! Be warned, your children will get soaked. We play games like water balloon volleyball, sponge soak relay, water gun battle and a good ole fashion water balloon fight. Get your bathing suits ready!