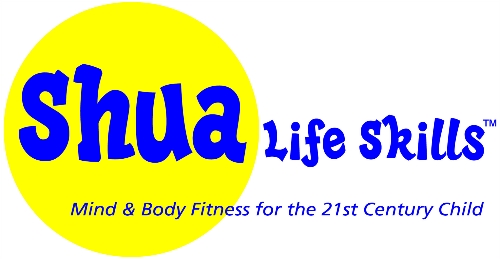 How much is a license?
A license costs you 40 hours of your time and dedication and 50% of your gross income. Shua Life Skills works with you to put a list together of your demographic area, making sure you have a viable market. Our licensing team will complete all the research necessary to create your territory. Whether it ends up consisting of 5 or 15 zip-codes, you can rest assured that you will have a secure and viable marketing area.
How much can I earn?
Get your calculator out! Ready?
The average school's 8 week program has 15 children enrolled averaging $100 per child.
15 children X $100 = $1,500. FYI, we have many schools that have 20+ children enrolled.
You can run programs in the mornings, mid-afternoons and afternoons. A part time licensee / instructor could run as little as 5 programs a week and be done working by noon.
(M-F mornings 9:30am - 11:30am for example) 5 programs a week X $1,500 a program = $7,500 a season (8 weeks) X 50% License share = $3,750 gross working 10 hours a week (This is over an 8 week class)
(M-F mornings and afternoons 9:30am-11:30am & 3pm-5pm) 10 programs a week X $1,500 per program = $15,000 a season (8 weeks) x 50% License share = $7,500 gross working 20 hours a week
There are 5 seasons (Fall, Winter 1, Winter 2, Spring and Summer).
$7,500 a season X 4 1/2* seasons = $37,500. That's only part time.. 10 programs a week...
* Average summer season is 50% of regular school year season.
What does the licensing fee include?
A license covers your training, curriculum + updates, web support, professional marketing materials,policies and procedures and on-going support from corporate, a marketing starter kit (business card magnets, thank you cards, Instructor uniforms, a full equipment bag, your training and support, policies and procedures, 8-week curriculum, and our on going research and development.
Are there any additional costs?
Being a home based business your start up costs are very low, typically $500-$1,000, in comparison to many other businesses. These additional costs could be your office equipment (printer, fax machine, phone) stationary, liability insurance (Shua Life Skills has a preferred vendor), professional fees (accountant, legal) fees for opening your own company and travel expenses for training.
Where is Shua Life Skills taught and do I need a physical location?
Our programs are primarily offered as an enrichment program at private preschools, day care centers, churches, temples, recreation centers etc. No Storefront is required. This makes it very affordable to start your own business!
How many schools can 1 instructor teach at per week?
•One coach can teach in at least 10-15 locations per week. •Ratio: 1 coach for 15 children.
Can I work part time?
Absolutely. Your business hours are up to you. Whether you teach yourself or hire instructors, this business allows for flexibility. The only actual time and place obligations being your scheduled school classes. Typically classes run 9:30am-noon and 3:00pm-5:00pm. Down time will be your marketing time or your own time..
Why does Shua Life Skills specialize in a specific age group?
Shua Life Skills stays very specialized in the market teaching children between the ages of 2.5 thru 8 years of age. When it comes to physical fitness this age group is commonly overlooked, depriving them of basic physical fundamentals that is imperative to their physical and mental development. We also teach many of the life skills that are essential yet skipped over in many schools. Shua Life Skills is one of the few programs that is qualified and primarily specialize in children under the age of 8. Many times parents will under estimate their children's athletic potential at this young age. Yet, we strive to provide the children with the building blocks they will be able to use throughout their childhood and as they continue to grow and learn. Every class is age appropriate, working with every child's strengths and abilities with progression. Many children that start physical activities at this age continue with these activities through their growing years.
Are you a Shua Life Skills licensee candidate?
Many individuals are afraid to make that leap of faith in owning their own business. With the help of our turn-key system and proven curriculum it will be simple to start your license!
We are looking for individuals who:
•Want to own their own business (Employer vs. Employee)
•Have a passion and conviction for our Shua Life Skills mission for children.
•Are business minded with confidence (Sales experience is not required)
•Are outgoing in nature and enjoy working with children and people
•Are adequately financed
Click on the link below and scroll to the bottom of the page to fill out the Initial Licensee Inquiry Form!